Dreaming of building a Tiny Hemp Home? Build your own custom healthy home for under 50k!
The Haven Earth Tiny Hemp Home Blueprint package covers the full building plans and specs for a 22-foot trailer with a 14,000-pound capacity weight load capacity. Build it yourself or hire a contractor to do it for you!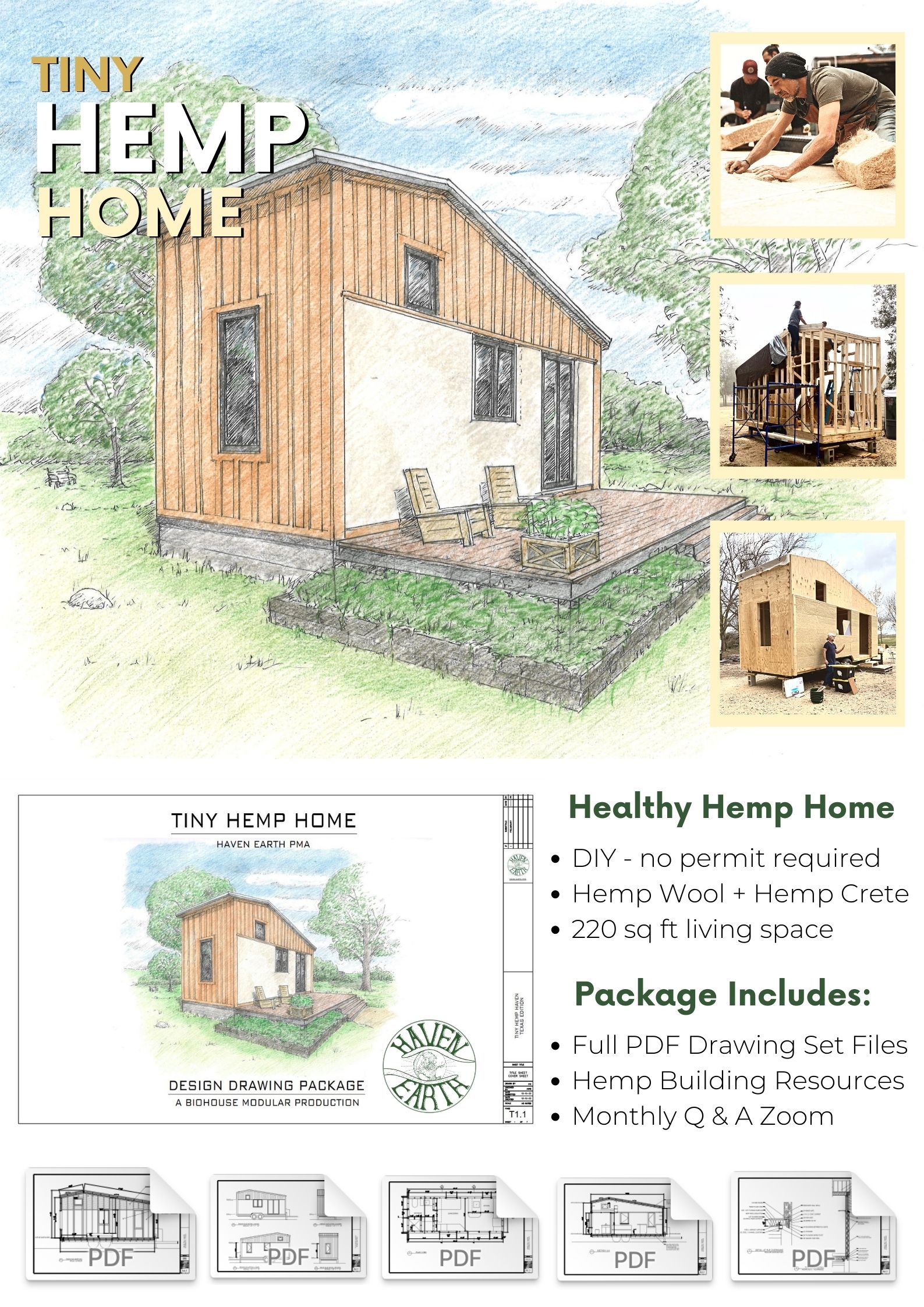 *Estimated 50k price based on standard fixtures & fittings and owner-builder sweat equity. Does not include costs for shipping materials.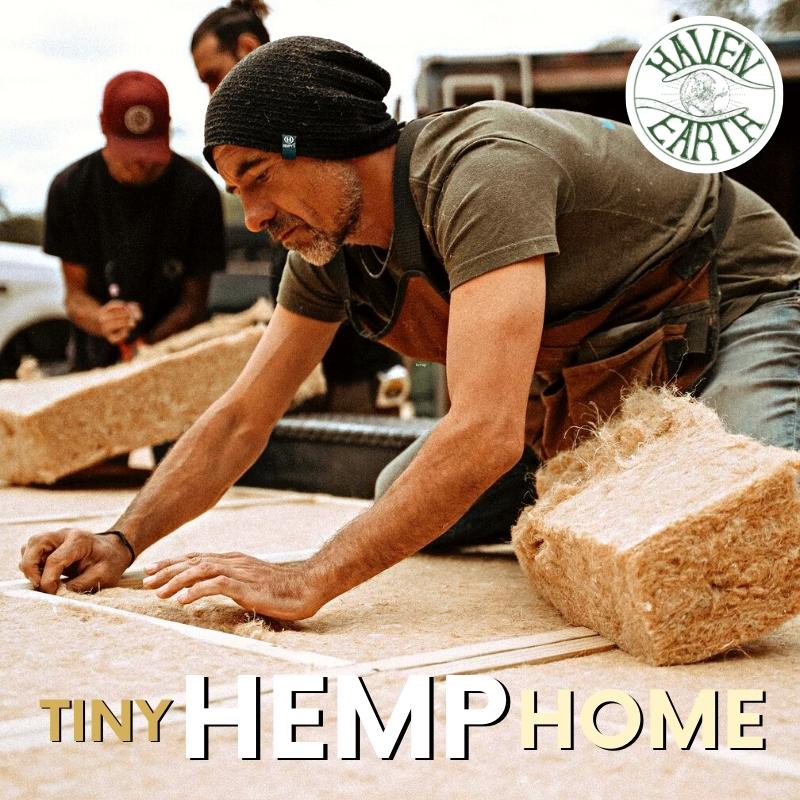 Tiny Hemp Home Package includes:
All of the design drawings in PDF format, which will show you:
All drawings and details required for complete build
Trailer specific engineered structural elements
Monthly Q & A Zoom Session with Designer
Hemp Material Resources 
Complete Specs & Designs include:
loft space & second bed space for sleeping
full bathroom with shower stall & composting toilet
full sink in bathroom and potential hookup for washer/dryer
full kitchen with good size refrigerator and island with sink
two burner stove & small oven below
additional space for appliances to meet your requirements
lighting and power plan
windows, door and the roofing
specs area for your storage of your water heater
drainage points for your plumbing fixtures
The Wonderful Natural Qualities of Working with Hemp:
Hemp is simply superior as a building material
super insulating & non-toxic
fire, pest & mold resistant
amazing acoustic properties
When mixed with hydrated lime and natural binders it turns into a lightweight type of breathing concrete that regulates the indoor environment.
Winning Combination of Hemp-Crete + Hemp Wool
With this design, you get the benefits of both Hemp Crete & Hemp Wool which are a 100% Natural. Hemp Wool is used to address the weight load capacity and limitations of building a home on a trailer.