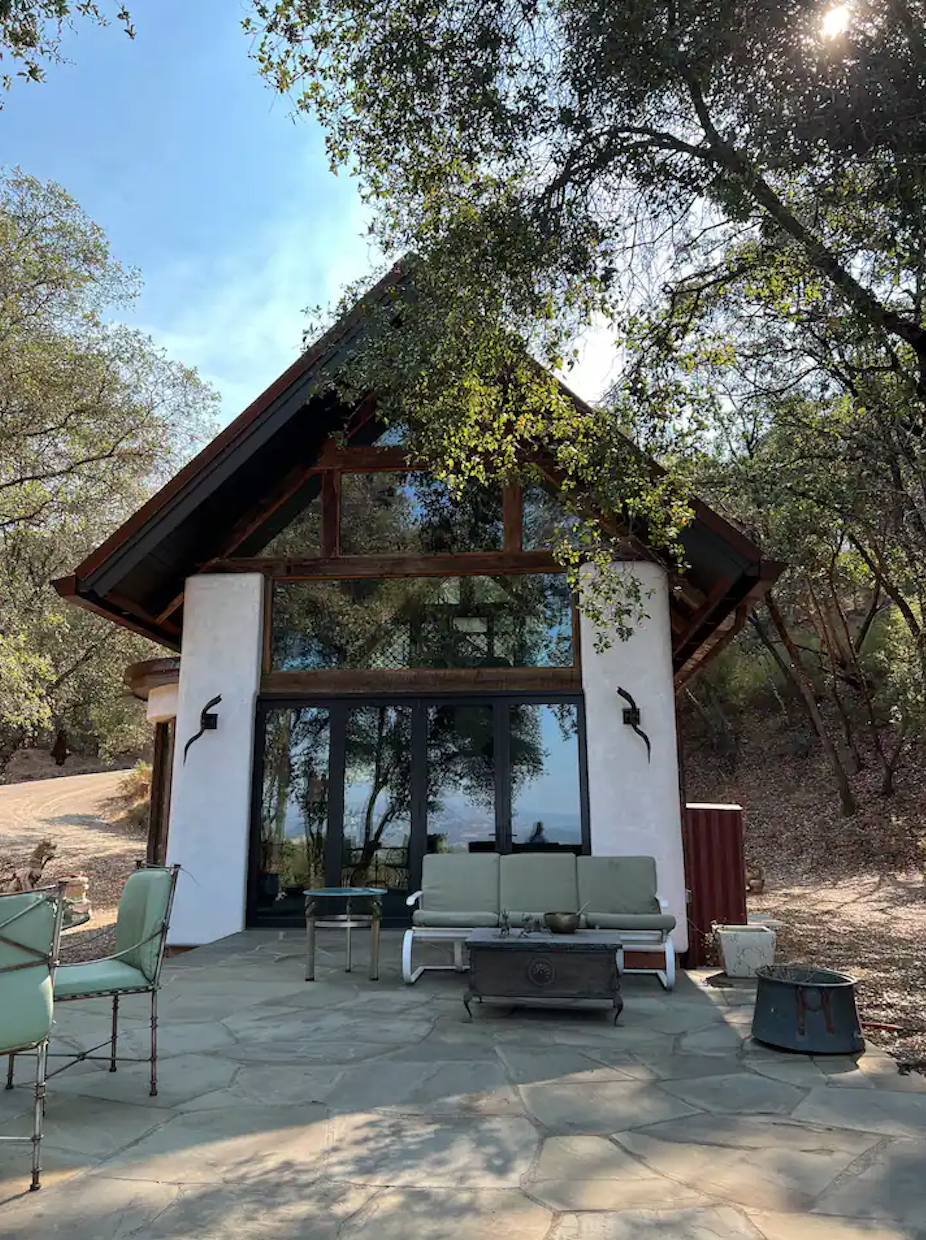 By HempBuildMag
Homeowners who want to build with hemp-lime now have a roadmap with the release of architect-drawn house plans for a stylish hempcrete mini-home. The California Hemp Association is now selling the plans for the Glynraven Gardens home in Hopland, CA.  
"These plans have been approved for use in California, with all earthquake code requirements," said Wayne Richman, executive director of the California Hemp Association and California Hemp Foundation. "These plans can be submitted as-is to a local US building department or can be a starting point for your own architect to work from," Richman said.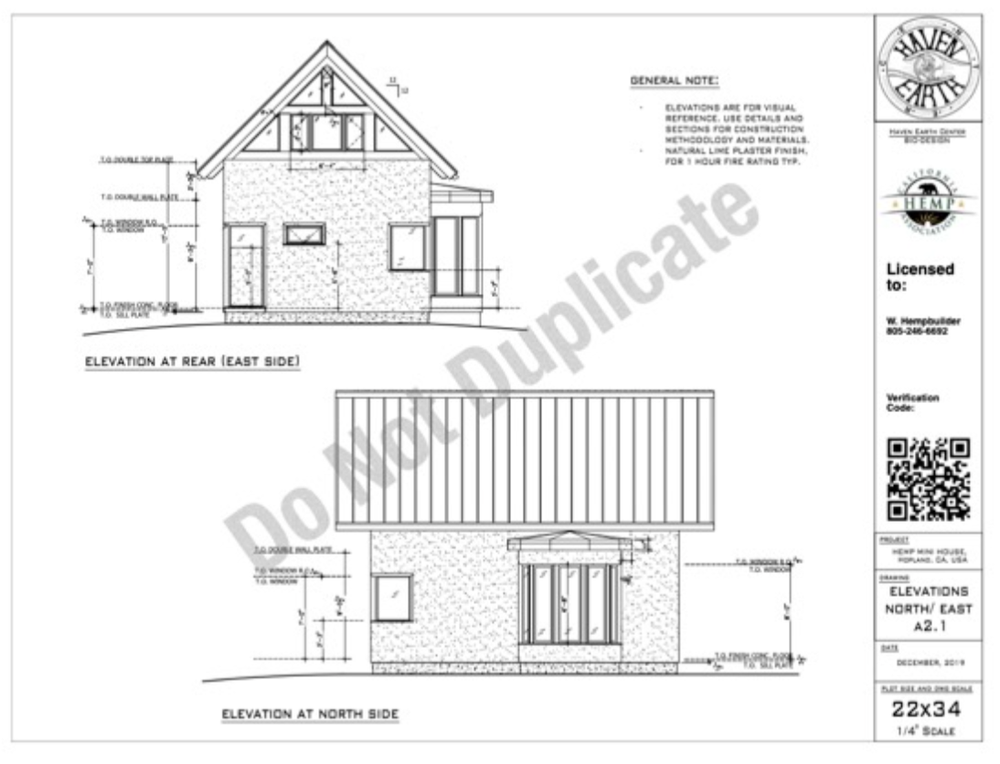 The 410 sq. foot one-bedroom home comes with a mini-kitchen and bath. The home features double French doors over a large front window. A curved glass solarium with a hempcrete "reveal" window peeking above adds an architectural flourish. 
The house can be built for around $80,000 in labor and supply costs on a plot with existing sewer and electrical hookups, Richman estimates, not counting permitting and licenses.
The home was built in 2021  through a collaboration with Toni Laderach (Hemp Eco Systems/HES-Partner, Switzerland) and architect Paul "River" Richardson (Haven Earth PMA). The home was featured on a Discover Channel video.  It's now available to rent on AirBNB.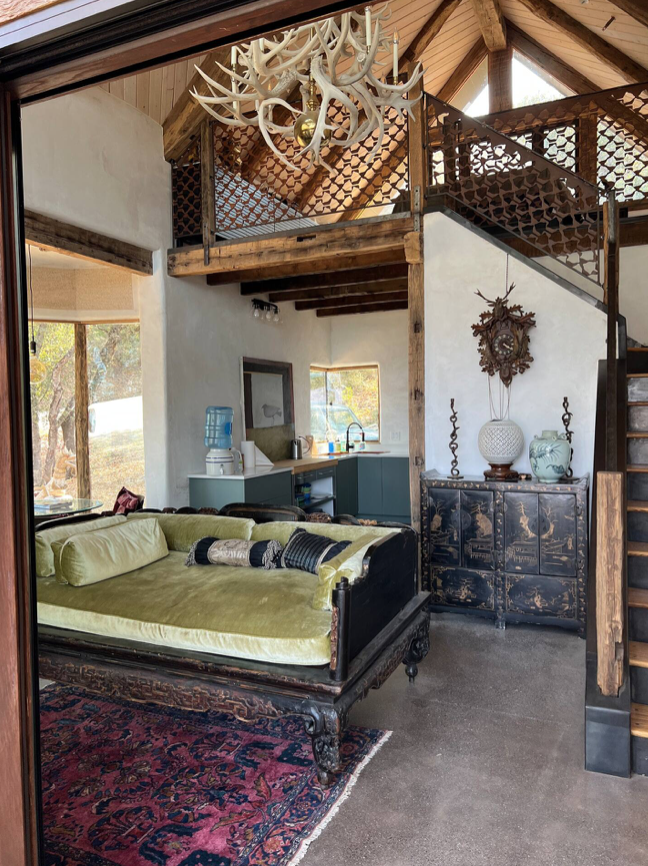 Three packages are available for plans, which include electrical schematics, elevations, 3D CAD drawings and more. The most expensive plan package includes blueprint-sized plans, videos and a pdf version to upload to building permitting authorities. Other packages include smaller-sized drawings. 
Each plan is registered to an owner. Richman says he hopes to build a "community of hemp house owners across the United States who have built the prototype."
Five percent of the profit from the sales of these plans will go to support "other green building projects, advocates and activities that advance our shared goals for a more sustainable lifestyle and planet," the company website said.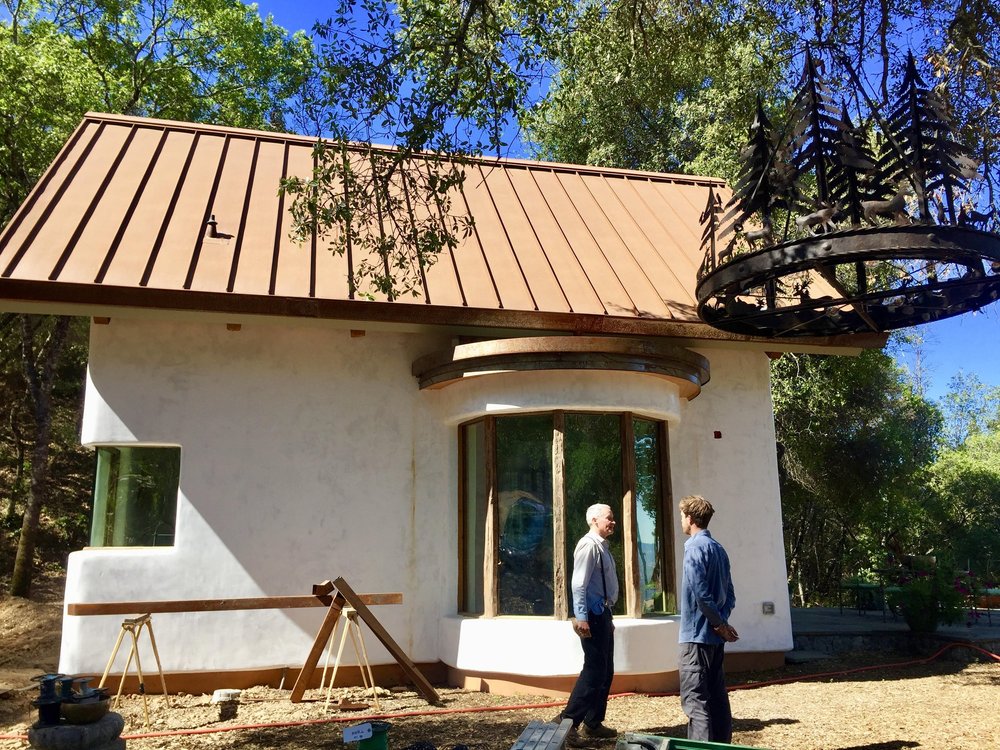 ---
Through a special arrangement, plans are offered for HempBuildMag readers at $200 off the standard prices. Find plans and details HERE: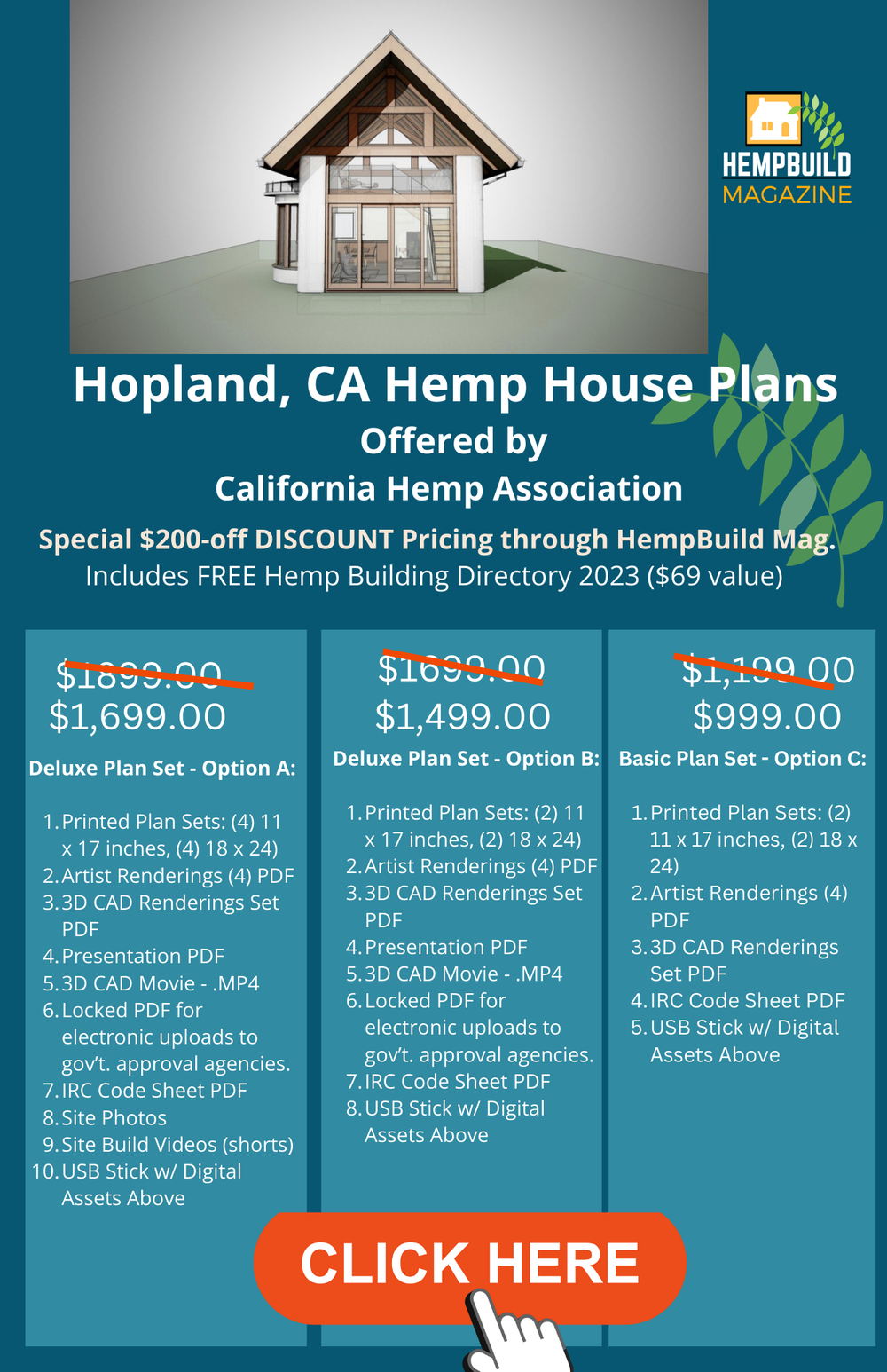 Originally published December 20, 2022 on Hemp Building Mag

https://www.hempbuildmag.com/home/architectural-plans-released-for-iconic-ca-hemp-home