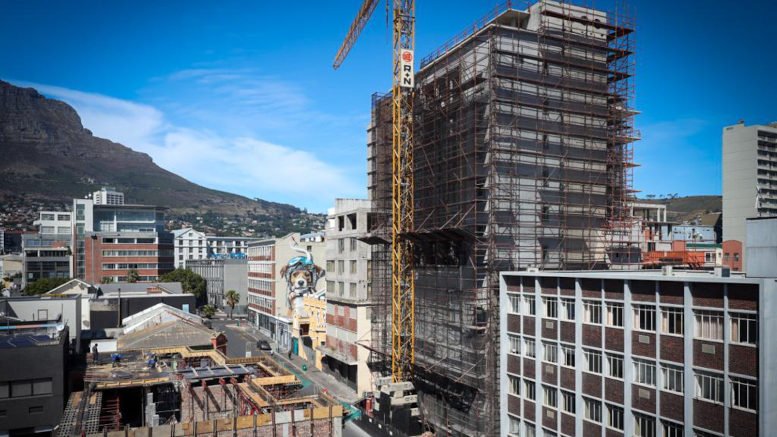 By Hemp Today
Two South African companies say they will put the finishing touches on a seven-story building expansion constructed with hemp blocks later this year.
Hemporium and Afrimat Hemp, both of Cape Town, partnered to raise an existing conventional five-story building, 84 Harrington Street, to 12 stories by adding levels constructed with blocks from Afrimat Hemp.
The building will house a flagship retail outlet for Hemporium's range of hemp-derived clothing, skin care and CBD products, a steak restaurant and 50 hotel rooms, said Hemporium founding partner and CEO Duncan Parker.
Setting a benchmark
The privately financed project will serve as a showcase for industrial hemp in South Africa, "setting the benchmark on how to build a safe, carbon-neutral, multi-story building using hemp blocks and hemp systems," Parker said.
---
Please Support Our Classified Advertisers
(To find out more about advertising CLICK HERE).
Help Wanted:
Training and Education
Publications
Hemp Hurd (shivs)/Hemp Fiber/ Hemp Microfiber
Hempcrete installers/Insulation subcontractors
Lime Binder
Hemp Batt Insulation/Supplies
Green Builders
Hemp Building Engineers
Hemp Genetics
Professional Associations
Events

Originally published July 21, 2022 on Hemp Building Mag

https://www.hempbuildmag.com/home/cape-town-hemp-highrise