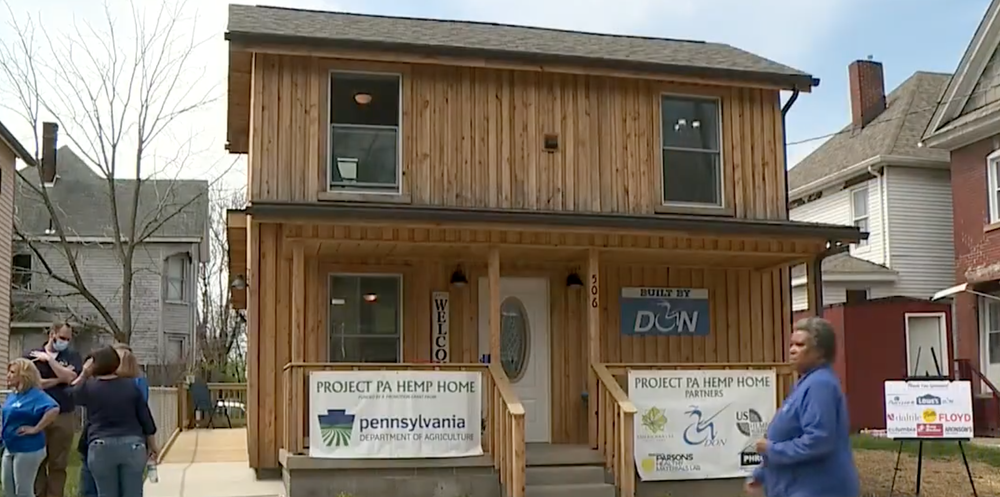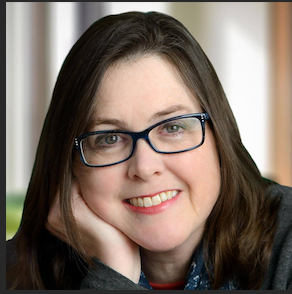 By Jean Lotus
Doors opened last month on a Pennsylvania home renovated with hemp grown by regional farmers, providing a showcase for the sustainability of hemp building materials in a circular economy.
This month, members of DON Enterprise testified by invitation about the benefits of industrial hemp and the local economy before the Pennsylvania House Democratic Policy Committee. DON, a New Castle family of disability organization companies, fixes and flips blighted homes to sell for disabled residents. 
Subscribe for HempBuild Magazine's free newsletter
During Earth Day week in April, the public was invited to see DON's Project PA Hemp Home, on Spruce Street in New Castle, a formerly blighted 100-year-old house converted into a showpiece for hempcrete insulation and HempWood hardwood flooring and cabinetry. The public ribbon-cutting ceremony was attended by PA Department of Agriculture Deputy Secretary Fred Strathmeyer and Policy Director Mike Roth. 
The home was featured last year on the television show America by Design.
With a $109,000 grant from the Pennsylvania Dept. of Agriculture and other partners, the idea was to give farmers and processors a hands-on example of how locally grown industrial hemp could be converted into a finished product – in this case, a home with walls free of the toxins and VOC-producing petrochemicals used in modern building materials, said Lori Daytner, DON's VP of program development.
"The hemp house is a real life example of what can be," Daytner told HempBuildMag. "I mean, you can touch the house, you can see the house, you can live in the house. What's more personal than that?" 
After the house was stripped down to the studs, exterior walls were rebuilt with 10 inches of non-loadbearing blow-in industrial hempcrete to create a natural insulation envelope that is mold-proof, insect-proof and fire-resistant. 
Interior walls, 4 to 8 inches thick, were plastered, and exterior walls were cladded with locally sourced wood siding, coordinated by Cameron McIntosh, of Allentown, PA-based Americhanvre who helmed the hemp team with the help of local workers. 
Hemp was also used in interior flooring and cabinetry. Pennsylvania hemp from Lawrence County, grown as part of DON's Hemp Test Acres program, was harvested and shipped to the HempWood factory in Murray, KY, where it was pressure treated into hardwood flooring and cabinet faces.
Click here to go to our FREE online community.
The project was a labor of cooperation and collaboration, bringing together hemp experts from around the world, including consultations from Alex Sparrow of UK Hempcrete and architectural design students from New York's Parsons New School's Healthy Materials Lab and Blandon, PA-based hemp architectural design company CoExist Build.
The house will be sold at below-market price to a disabled member of the community. But internal sensors will measure air quality, humidity and temperature for researchers at the Pennsylvania Housing Research Center at Pennsylvania State University. 
Daytner and Philip Berezniak, co-founder of DON, told legislators last week that the house shows that the local economy can support a planned hemp processing facility to produce hemp raw materials boosting the local economy and regional agriculture. 
"Hemp can be grown here. It can be processed here locally," Daytner told HempBuild. "Rejuvenating local production and regional economies has so many pluses. Many people are not aware of the significant number of uses of industrial hemp and its potential to give our farmers an additional option in their crop rotation," she added. 
"Industrial hemp represents a potential commodity for farmers as its many applications, like building materials, start to gain market awareness," said Court Hower, chief executive officer of DON in a statement.
Visitors to the open house saw demonstrations of hempcrete materials and other hemp-derived building products. The PA Department of Agriculture also provided a grant for videographer Drew Oberholtzer, of CoExist, to document the house on video. 
"All of this is coming together to help all of our colleagues in the industry build that case for healthy, locally grown building materials," Daytner said. 
Jean Lotus is editor/publsher of HempBuild Mag.
---
Please Support Our Classified Advertisers 

〰️


Please Support Our Classified Advertisers  〰️


(To find out more about advertising CLICK HERE).
Training and Education
Publications
Hemp Hurd (shivs)/Hemp Fiber/ Hemp Microfiber
Hempcrete installers/Insulation subcontractors
Lime Binder
Hemp Batt Insulation/Supplies
Green Builders
Hemp Building Engineers
Hemp Genetics
Professional Associations
Events

Originally published May 14, 2022 on Hemp Building Mag

https://www.hempbuildmag.com/home/pa-hemp-home