By HempBuild Magazine
Hemp building workshops are being hosted around the world in 2022. Here are a few upcoming events:
---
April 2–5, 2022
April 7-10, 2022
Americhanvre EREASY Spray Apply System Contracting Training
Americhanvre offers the first of five training session around the country this April in Barto, PA at Wild Fox Farm. This session will be attended by Damien Baumer, the creator of the EREASY Spray Applied Hempcrete System. Certified technicians will be prepared to run a successful business installing hempcrete.
Workshop includes:
Assembly and operation of the Ereasy System

Work-site safety and organization

Spray application technique

Estimating and bidding hempcrete jobs

Shipping, receiving and basic accounting principals

Basic framing, finishing and after-care details for hempcrete construction as per pending IRC code index for hempcrete

How to lead discussions with architects, general contractors and code enforcement for hempcrete projects

Become a certified installer
---
April 6th – May 4th
Endeavour Centre Online Hempcrete Masterclass with Chris Magwood

Cost: $299 CAD
Register HERE
---
April 8-10, 2022
Build with hemp in Goleen Harbour, County Cork, Ireland with Steve Allin.
Learn how to build a low carbon Hempcrete space for neuro diverse people in the permaculture garden of Goleen Harbour eco experience and learning centre. Healthy (and creative!) meals made from local produce will be provided.
Steve Allin is an author, teacher and consultant on ecologicalbuilding. He has enthusiastically pioneered the use of hemp inbuilding internationally for many years.
Course fee: €400
The course fee includes tuition, the use of tools and materials and two nutritious daily meals each day supplied by our on-site chef Sorcha Ni Grath (SoZen Lifestyle).
---
---
April 23-24 
HempStone presents: 
Hempcrete Basics at Yestermorrow Design/Build School 
Waitsfield, VT
Take a deep dive into the rich world of carbon-beneficial materials and help lead our industry in responsible design and construction solutions. Hempcrete is a biocomposite material created from the woody core of the hemp plant combined with a lime-based binder. Trusted around the world as a robust, high-performance sustainable building system, Hempcrete entered the US market a decade ago and is poised to take the industry by storm. Hempcrete has become a worldwide sensation because it's fireproof, mold and pest resistant, and passively regulates internal moisture and temperature. Hempcrete sequesters carbon earn the technical and performance characteristics, demystify how to specify and construct with this proven material, and join a growing community of radically responsible industry stewards.
Taught by Jennifer Martin, Tom Rossmassler, Bob Escher, AIA, Alex Escher.
Cost $450
---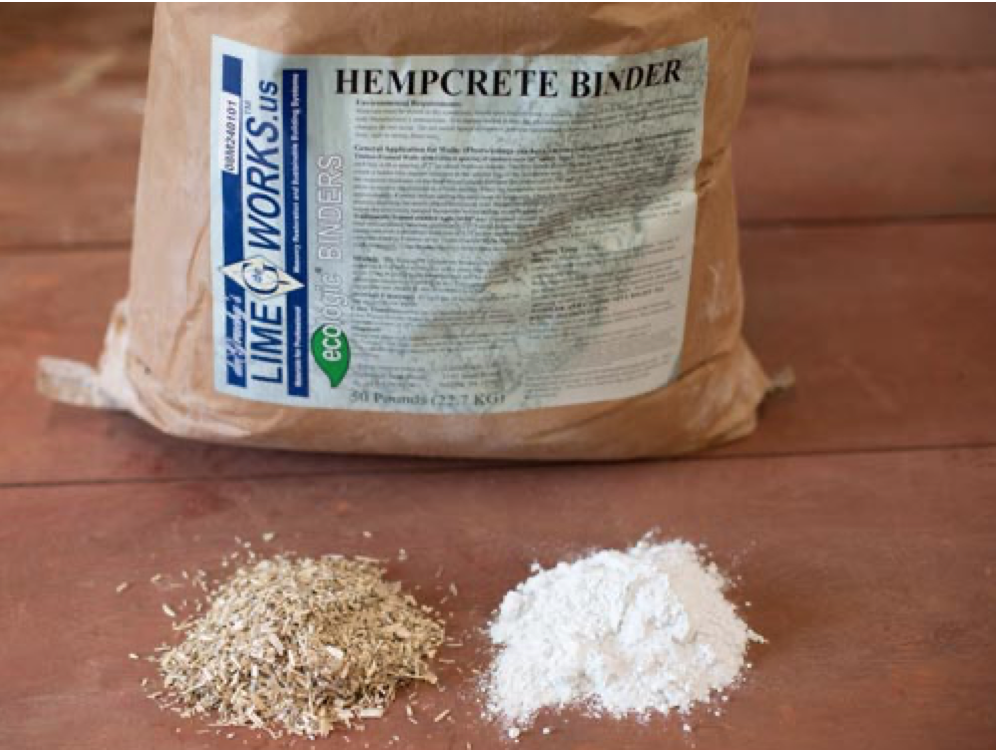 July 7–8, 2022
Limeworks Presents:
ARTisAn Objective® Workshop MAS-09 – Basics of Building with Hempcrete
2-Day Workshop
From $650
at CraftWork Training Center
3145 State Road, Telford, PA
This hands-on workshop introduces the basic principles and work practices needed to build with industrial hemp. The lecture, demonstrations, and hands-on exercises cover the benefits of hempcrete as a building material, proper mixing techniques, installing a hempcrete wall, and various functional and decorative finishes to coat hempcrete structures. Under the guidance of experienced masons from the LimeWorks.us Technical Install Team, participants will also have the opportunity to practice building hempcrete walls using chopped hemp hurd (the woody core of the hemp plant) mixed with lime binders provided by LimeWorks.us Prior masonry experience is helpful but not required.
After completing the workshop participants will:
Understand the science of hemp hurd—what makes it carbon negative and why it's such a great insulator.

Recognize how to mix, form, and cure hempcrete properly.

Realize the various applications for hempcrete including walls, floors, and ceilings.

Be able to construct a slip form wall using hempcrete.
---
Please Support Our Classified Advertisers 
(To find out more about advertising CLICK HERE).
Training and Education
Publications
Hemp Hurd (shivs)/Hemp Fiber/ Hemp Microfiber
Hempcrete installers/Insulation subcontractors
Lime Binder
Hemp Batt Insulation/Supplies
Green Builders
Hemp Building Engineers
Hemp Genetics
Professional Associations
Events

Originally published March 29, 2022 on Hemp Building Mag

https://www.hempbuildmag.com/home/hemp-building-workshops-ahead-in-2022