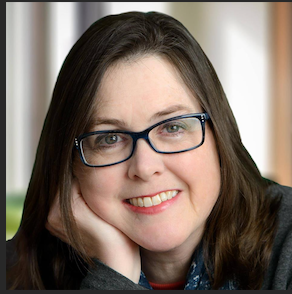 By Jean Lotus
As hemp building and construction gain more popularity across the world, it's fortunate that some of the most experienced builders and researchers are willing to share their knowledge in the form of high-quality books. 
What follows are some of the best titles available to build your hemp building library.
New and Coming for 2022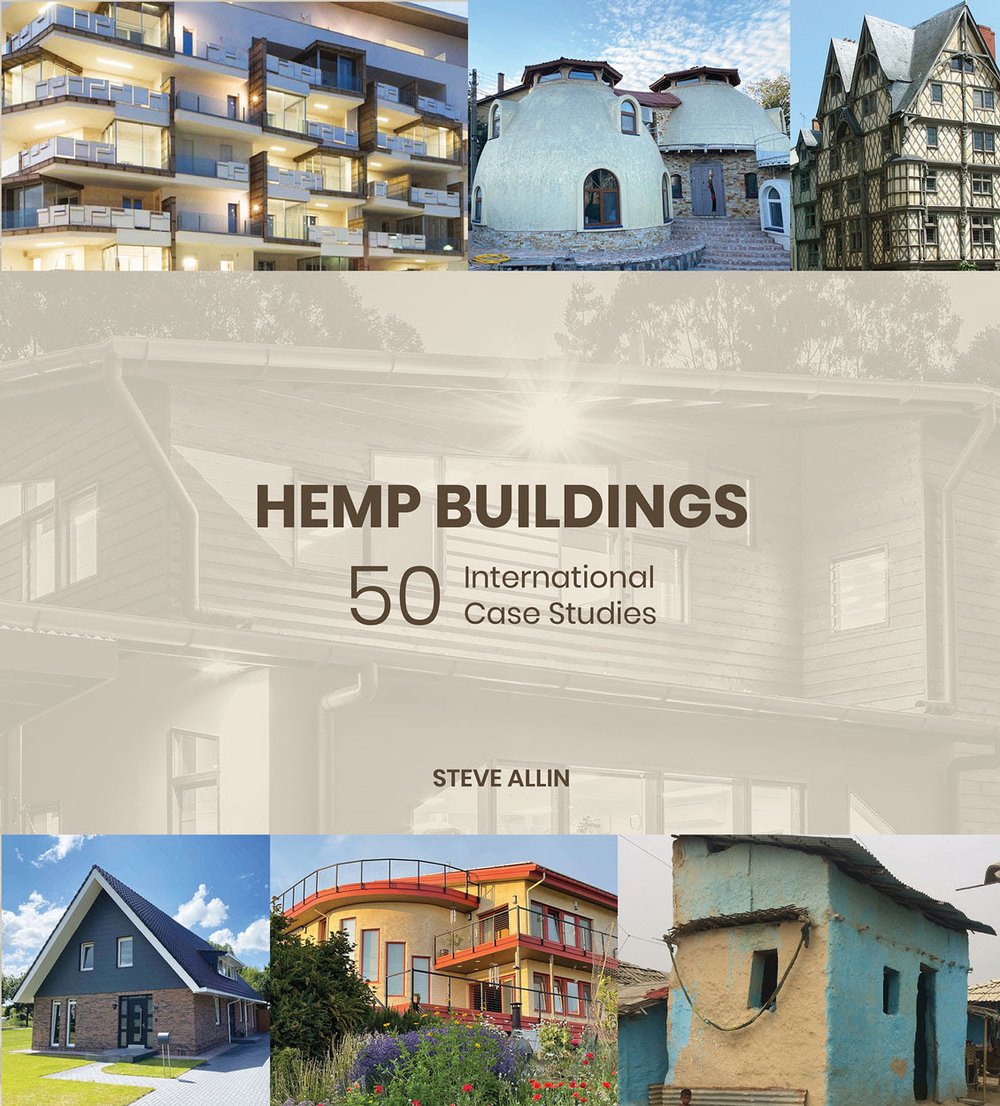 50 Hemp Buildings: International case studies – by Steve Allin
A comprehensive overview of 50 projects by hemp building pioneer Steve Allin, contains 350 illustrations and draws on architectural examples of every kind to showcase the vast range of possibilities available when using hemp-based materials for construction. 
In the last 35 years, this unique material together with the systems that have developed from it has provided vital pointers to how buildings can become more energy efficient. Through lowering carbon emissions and promoting a healthier environment, hemp has a clear role to play in providing innovative solutions that lead us forward into a cleaner and more sustainable future. The book is 216 pages with 350 color photographs. Published by SeedPress, Ireland. Recommended retail price€ 40.00 ISBN 978-0955110979
Available HERE
---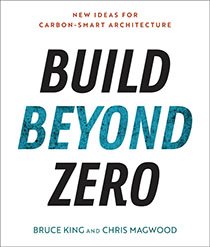 Build Beyond Zero: New ideas for carbon-smart architecture – by Bruce King and Chris Magwood
From promotional materials: In Build Beyond Zero, carbon pioneers Bruce King and Chris Magwood re-envision buildings as one of our most practical and affordable climate solutions instead of leading drivers of climate change. They provide a snapshot of a beginning and map towards a carbon-smart built environment that acts as a CO2 filter. Professional engineers, designers, and developers are invited to imagine the very real potential for our built environment to be a site of net carbon storage, a massive drawdown pool that could help to heal our climate. The book has 304 pages and 80 photos. Published by Island Press. Publication Date: June, 2022. Price: $45. ISBN: 9781642832112
Available HERE
---
The HempLime Handbook – by Hemp Eco Systems
This 95 page paperback is an overview of the world of natural building with hemp and lime as described by Swiss pioneer Jorgen Hempel, founder of Hemp Eco Systems. The well-illustrated book gies a summary of building with Hemp Eco Systems hemp hurd and lime binder mix, complete with charts for certifications and technical data. Published in 2021 and Available on Amazon for $29.99 ISBN: 979-8451002759
---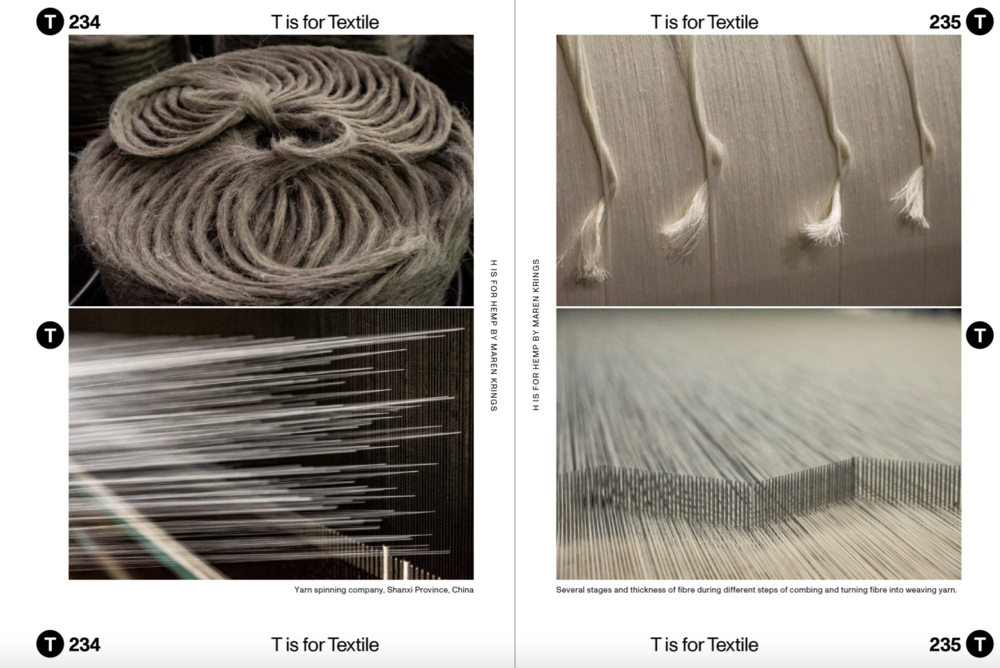 H is For Hemp  – by Maren Krings
This 500+ page luxury coffee table book features breathtaking photography of the industrial hemp ecosystem by Maren Krings and is published by German paper manufacturer Hahnemühle on the first hybrid printing paper made from hemp fibers. A visual encyclopedia of all things hemp, the book is due to be released in April, 2022 and will also include limited-edition printings. Published in partnership with Hemp Today Magazine. Order HERE.
---
Classic Must-Haves for Your Hemp Library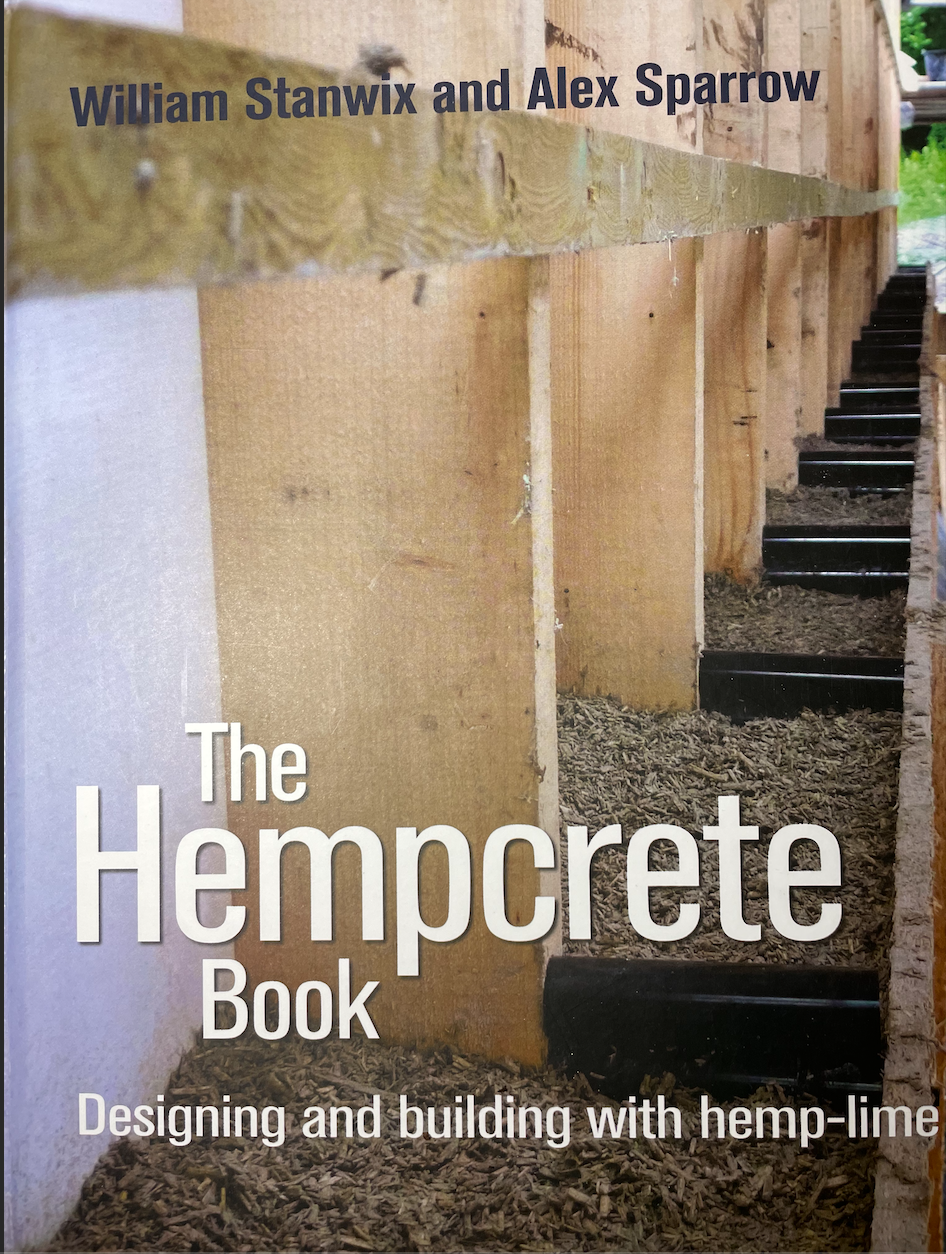 The Hempcrete Book: Designing and building with hemp-lime – by William Stanwix and Alex Sparrow
This hearty and lavish book is a cornerstone for your hemp building library. This 2014 book is lovingly written and illustrated by two experienced British hemp builders, Hemp-Lime Construct's William Stanwix and UK Hepcrete's Alex Sparrow.  Described as "a comprehensive practical manual for professionals and self-builders," this book includes a resource list, diagrams, and tons of color illustrations. It provides overviews of hemp and lime as construction materials, followed by chapters on foundations, structural frames, shuttering, mixing and placing hempcrete and plaster finishes. Published by Green Books, Cambridge, UK. 368 pages. ISBN: 978-0857841209
Order HERE in UK, or find at usual US book sources.
---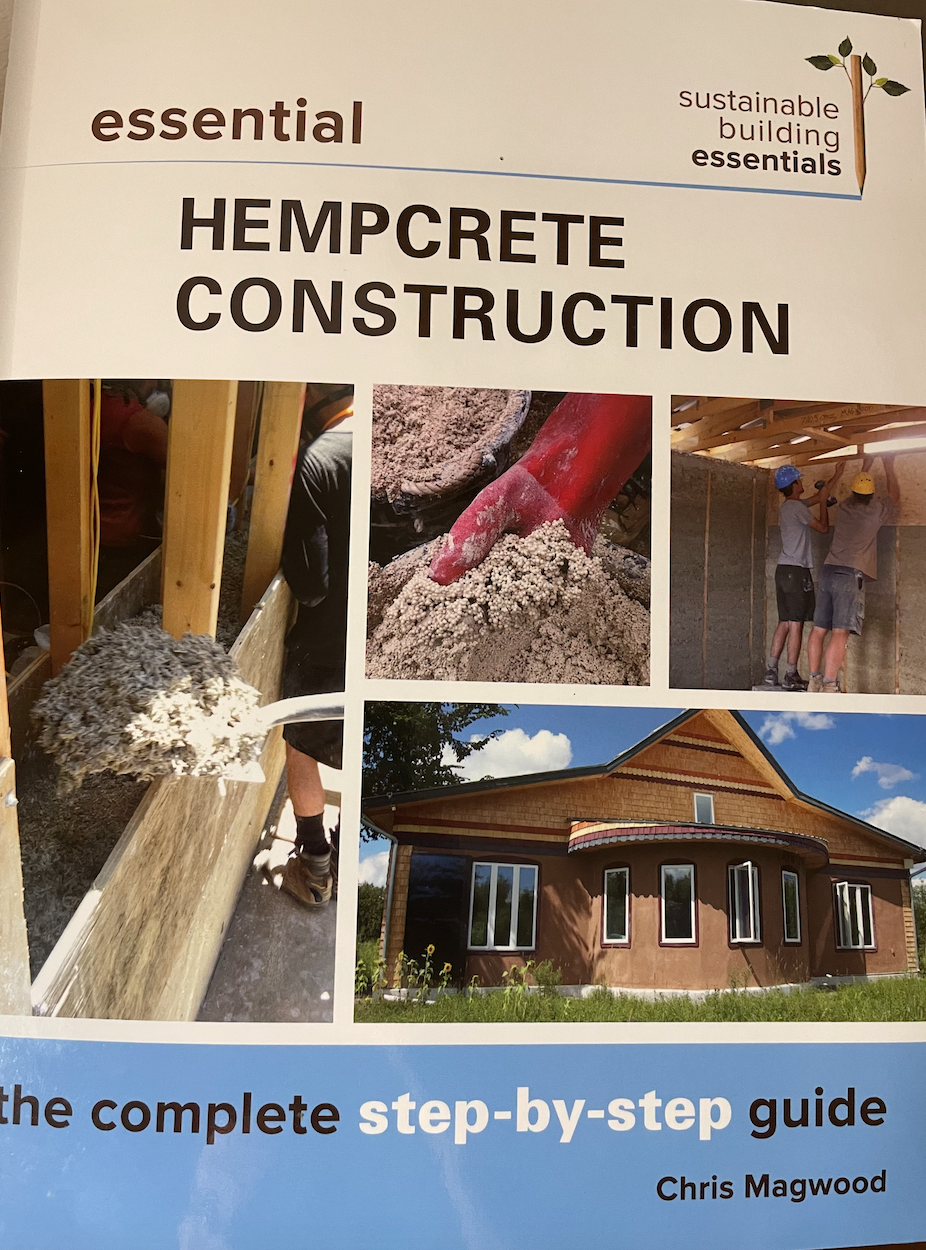 Essential Hempcrete Construction: The complete step-by-step guide – by Chris Magwood
This 2016 book, part of the Canadian publisher's Sustainable Building Essentials Series, is filled with chats and photos of hempcrete builds and a resource list, including a section on building codes and permits. It also includes a chapter on finishing and maintenance techniques and budgeting and labor estimates. The book is 128 pages with more than 100 illustrations and photos. Published by New Society Publishers, Gabriola Island, BC, Canada. Paperback and 128 pages. ISBN: 9780865718197. Suggested cost: $34.95
Order HERE
---
Hemp + Lime: Examining the Feasibility of Building with Hemp and Lime in USA – Design and Demonstration – by Alison Mears, Jonsara Ruth and Irshaad Malloy
This FREE 203-page book from the Parsons New School Healthy Materials Lab is a one-stop course in healthy materials designing and the promise of industrial hemp in the United States. The book contains multiple case studies of hemp+lime buildings all over the world, from multi-story apartment buildings in Italy to department stores in the UK. Also includes a great resource list and Download or read online HERE
---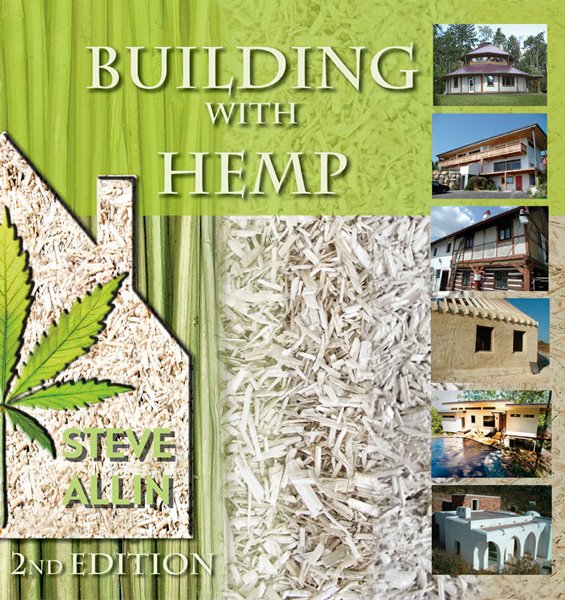 Building with Hemp (2nd Edition) – by Steve Allin 
Originally published in 2005 and revised in 2012, the 192-page book contains 340 color illustrations. From the promotional materials: Steve Allin has been an inspiration for architects, builders, community activists, students and teachers around the world and as this construction system is gaining in popularity this edition will be even more important in assisting the uptake of this technology internationally. .. With chapters that focus on everything from the materials and how they are produced to the finishes possible, the 'How To' section has been expanded and covers all aspects of the utilization of hemp materials for building. Published by SeedPress, Ireland. Price € 35.00. ISBN 978-0-9551109-1-7
Order HERE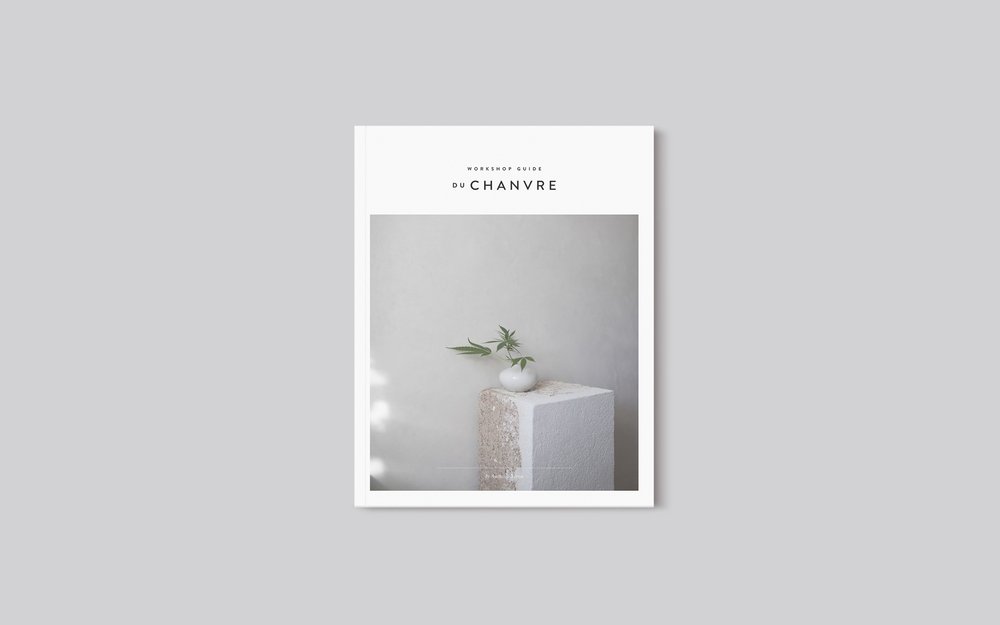 Duchanvre: Workshop Guide (available in English or French) 
From the website: A 134-page document wonderfully illustrated. Where you will find hemp and lime applications in construction, technical drawings, technical datas, preparation for hempcrete and lime plaster works, techniques for implementation and recipes.rnrnEvery detail makes the difference in a construction project, every step is important for the whole. That is why this guide serves to inform, inspire and go into the details of hemp and lime. $50 CAD Available from Quebec-based  Duchanvre.com boutique@duchanvre.com
Jean Lotus is the publisher of HempBuild Magazine. jeanlotus@hempbuildmag.com
---
Please Support Our Classified Advertisers 
(To find out more about advertising CLICK HERE).

Originally published December 21, 2021 on Hemp Building Mag

https://www.hempbuildmag.com/home/best-books-about-hemp-building