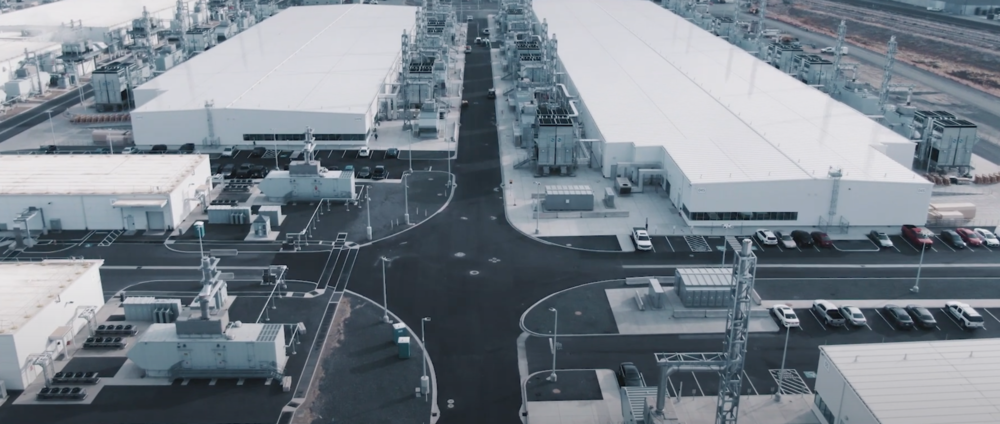 By Adam Tate
Microsoft may utilize hempcrete to create carbon-negative data centers of the future. The tech giant just funded a new report from the Carbon Leadership Forum at the University of Washington College of Built Environments on the carbon sequestering abilities of hemp and five other construction methods that have the ability to convert our built environments from a source of carbon emissions to a carbon sink.
Transformative Carbon-Storing Materials: Accelerating an Ecosystem authors Julie Kriegh, Wil Srubar, and Chris Magwood detailed the ways in which these carbon-storing building strategies can create meaningful climate action to reduce emissions. 
The six solutions from the report are purpose-grown fibers like hemp and bamboo, along with earthen slabs, non-portland cement concrete slabs, algae-grown bricks/panels, mycelium structural tubes, and agricultural waste panels.
Microsoft has the ambitious goal of sequestering all the carbon the company has ever produced by 2050. To do so, the company is exploring many of the report's materials for future data centers. 
Subscribe to HempBuild Magazine's free newsletter
The authors commended hempcrete and hemp fiber insulation for, "high fire resistance, excellent moisture-handling capabilities, good carbon storage capacity and non-toxicity."
I spoke to one of the authors, Canadian green builder and carbon sequestration expert Chris Magwood, about the role hemp can play alongside other materials from the report and the interest from Microsoft. Chris has worked with hemp for 20 years and is the author of Essential Hempcrete Construction: The Complete Step by Step Guide.
"For Microsoft's data centers, they are trying to make fireproof buildings, so a hempcrete panel for a building like that makes a lot of sense," said Magwood. 
Proposed use of hempcrete by a major company further cements hempcrete's reputation as a fire-resistant material, Magwood believes. Using natural materials such as hemp will go a long way to helping Microsoft sequester the carbon emissions of their data centers, which often require a lot of energy for cooling purposes. 
Such an application gives us a glimpse of a future where widespread retrofits of existing building stock with hempcrete could, and should, play a major role in sequestering urban carbon emissions, Magwood told HempBuild Mag. 
A major theme of the report is finding the right material for the right job, Magwood said, and very often, hempcrete is the best material out there. He also elaborated more on just how widespread hemp's impact can be, and how it can best infiltrate the traditional market.
"Hemp wool insulation is pretty great. The great thing about a material like that is that it's a one for one substitution for things that are already in the market. If your crew sticks a fiberglass batt in a wall every day, they can just stick a hemp fiber batt in. It's a good foot in the door to get people used to this new kind of material, but in a really familiar format."
Mycelium, the root structure of mushrooms, is another material mentioned in the report, one that is boosted by the use of hemp, [Magwood said.] Mycelium materials are grown in a carbon-rich matrix of dry plant matter such as straw, hemp, wood chips, and/or nut shells, he said. These materials can create wall panels or even structural mycelium tubes.
Click here to go to our FREE online community.
I asked Magwood about what kind of hurdles mycelium and other materials in the report face to reach the kind of widespread adoption hemp is on the verge of achieving. 
"There's a whole set of code compliance issues that you need to sort out. You have to pass fire tests, structural tests. These are big hurdles for startups," he said.
"We could get all these materials through R&D, and approved in two years for millions of dollars, but in general, the people doing it don't have millions of dollars," he pointed out.
"The innovators need that boost. Everything we need, someone is doing it on a small scale, we just need to figure out how to scale up at a decent pace," Magwood added.
I asked about Microsoft's role in funding the report and his feelings on big tech's role in helping to bring these materials to the market. 
"I think there's a really great role for them to play and it was exciting to be a part of Microsoft kind of sticking their toe in the water. That's a real switch, for the last 25 years, alternative materials have been this really grassroots thing, so it's really interesting to see Microsoft make these really bold climate commitments they now have to figure out," he said. "The potential is there for a really meaningful partnership." 
Microsoft's interest also lends credibility to hemp and the other materials in the report. 
"If I'm somebody making a hempcrete material and trying to convince somebody to fund me; if I tell them I have three homeowners who want to do this, that doesn't speak very loudly. If I can say Microsoft is interested and they're actually in with some money, that really makes a difference. So I'm hopeful that things like Microsoft's interest will really help move things along faster than they might have." 
Hemp is emerging as a relatively new player in the North American market thanks to the US 2018 Farm Bill which finally legalized nationwide cultivation of industrial hemp, Magwood believes. 
"Because hemp is starting from scratch, there's a chance to do it really well," he said.
Adam Tate is a city planner/urban designer and a LEED Green Associate.
---
Please Support Our Classified Advertisers 
(To find out more about advertising CLICK HERE).

Originally published November 30, 2021 on Hemp Building Mag

https://www.hempbuildmag.com/home/magwood-microsofts-low-carbon-data-centers-could-boost-hempnbsp